Ceiling work is an essential part of any luxurious home design. The ceiling can add a unique character and charm to your home while creating a sophisticated and elegant look. If you are considering upgrading your ceiling, there are numerous options to choose from, ranging from simple and sleek designs to intricate and ornate ones. One popular choice for luxurious home ceiling work is a coffered ceiling. A coffered ceiling features recessed panels that are framed by decorative beams, creating a stunning visual effect. This type of ceiling work is best suited for large rooms with high ceilings, as it can make the room feel grand and spacious.
Another option for a luxurious home ceiling is a tray ceiling. A tray ceiling features a recessed central panel that is surrounded by a raised border, creating a three-dimensional effect. This type of ceiling work is often used in dining rooms, living rooms, or master bedrooms to add a touch of elegance and sophistication. For a more modern and contemporary look, a drop ceiling may be the perfect choice. A drop ceiling is a suspended ceiling that hangs below the original ceiling, creating a sleek and streamlined appearance. This type of ceiling work is often used in home theaters, game rooms, or home offices, as it can help to improve acoustics and reduce noise.
Regardless of the type of ceiling work you choose, it's important to work with an experienced contractor who can help you create the look you desire. A professional contractor can help you select the right materials, design a custom ceiling that fits your space, and install it to ensure that it looks beautiful and functions properly. At luxurioushomedesign.in, we specialize in creating luxurious and elegant home designs that are tailored to your unique needs and preferences. Our team of experienced contractors can help you design and install a custom ceiling that perfectly complements your home's aesthetic and adds value to your property. Contact us today to learn more about our services and how we can help you achieve the luxurious home of your dreams.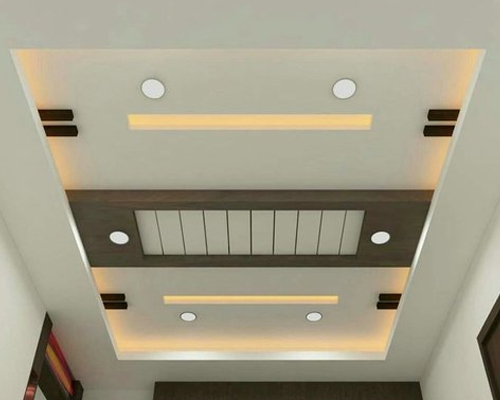 Answer a few quick questions and get free estimates for your interiors.